Find Best Diaper Cream
For a human being, the best and the worst lives are childhood or old age. So we are here to make your baby's life better. As you have seen that at our home if there's a Baby parent give their 100% for taking care but mistakenly something happen that not good for a baby. Here I'm talking about Diaper or Nappy Rash, one of the most common issues that most babies face. So here I'll tell you best 5 best Baby Diaper Nappy Cream in India, these diaper Nappy Cream will definitely take care of your baby.
---
Now the question is why Diaper or Nappy Rash happen?
Diaper rash is a common form of inflamed skin (dermatitis) that appears as a patch of bright red skin on your baby's butt. Diaper rash is often related to wet or infrequently changed diapers, skin sensitivity, and irritation. It usually affects babies, although anyone who wears a diaper regularly can develop the condition.
A diaper rash can alarm parents and annoy babies. But now it usually resolves with a good Baby Diaper Nappy Cream or by more frequent diaper changes. But in our busy life, frequent diaper changes not possible every time that's why the best Baby Diaper Nappy Cream needed. Read more about Baby Diaper Nappy Cream India 2021.
---
5 Top Baby Diaper Nappy Cream India 2021
---
Causes of Diaper Nappy Rash
Infection: Urine (pee) changes the pH levels of the skin and this allows bacteria and fungi to grow more easily. Substances that prevent diapers from leaking also prevent air circulation, creating a warm, humid environment in which bacteria and fungi can thrive, causing a rash.
Allergies: Babies with sensitive skin can also develop rashes. Certain types of detergent, soaps, diapers (or diaper dyes), or baby wipes can affect sensitive skin, causing a rash.
Irritation: A baby's skin can become irritated if a diaper is left on for too long and the poop (or the diaper itself) repeatedly rubs against the skin.
---
Diaper or Nappy Rash Treatment
In the year 2012, research published in the Scientific World Journal suggests that plant-based creams, including aloe and calendula, help fight diaper rash (Panahi, et al., 2012). In particular, calendula fights inflammation and bacteria, two of the biggest problems with diaper rash.
Topical creams are commonly used to treat diaper rash because they contains:
Antifungal or antibiotic creams to combat infections
Hydrocortisone to reduce swelling
Zinc oxide
---
Best Baby Diaper Nappy Cream Review India
1. Sebamed Baby Diaper Nappy Cream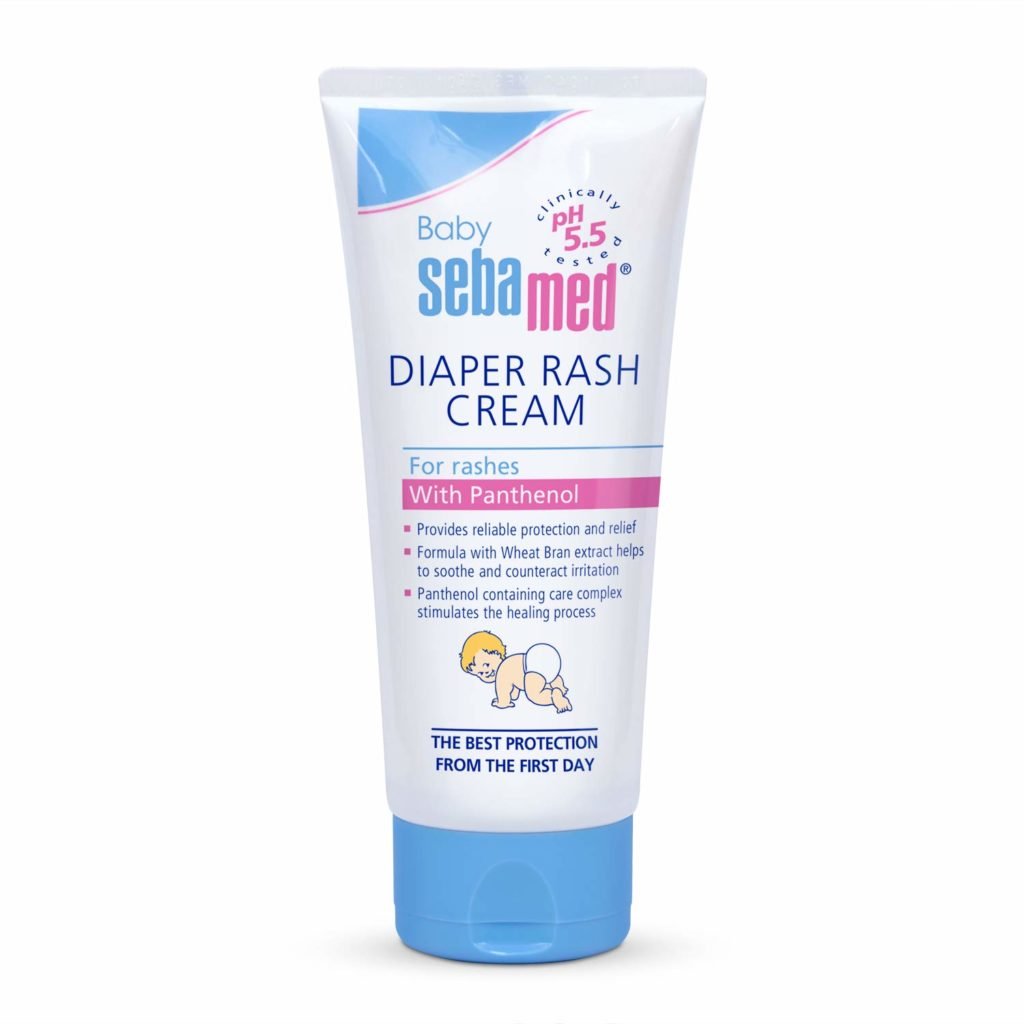 Sebamed diaper rash cream contains a micronized form of titanium dioxide which forms a physical barrier on the skin. Ph 5. 5 plus The micronized form of titanium dioxide ensures faster recovery than conventional rash creams that contain zinc oxide and pH 7. The high panthenol content promotes skin regeneration and healing of damaged skin.
Natural beeswax plus squalene plus sorbitol ensures optimal hydration of the baby's skin. Gentle protection Made in Germany for baby's delicate skin provides effective relief and reliable protection against diaper rash panthenol stimulates the healing process of vernix-related squalene provides the necessary lipid support and protection titanium dioxide forms a protective barrier against aggressive substances. It could cause inflammation 5. 5 Normalizes cutaneous pH if it is elevated by occlusion and contact with urine and helps protect against harmful microorganisms that can cause superinfection of the skin dermatitis 35% content allantoin lipid makes skin smooth and supple ideal from month 1 2 years clinically proven 50% reduction in diaper rash within 3 weeks.
Eases the symptoms of diaper rash while simultaneously protecting the skin
Micronized titanium dioxide, moisture complex of beeswax plus sorbitol plus squalene, panthenol, chamomile, lecithin, wheat germ oil
Change your baby's nappy 6 or 7 times a day, more often if necessary
Ingredients:
Aqua, Petrolatum, Paraffinum Liquidum, Poly Glyceryl-2, Sesquiisostearate
Panthenol, Cera alba, Sorbitol, Squalane, Titanium dioxide
Dimethicone, Triticum Vulgare extract, Lecithin, Ascorbyl Palmitate, Allantoin
Sodium lactate, Cera microcrystalline, Caprylic/ capric triglyceride, sodium citrate
DisodiumEDTA, Parfum, Benzyl alcohol, Phenoxyethanol, Sodium benzoate, Sorbic acid.
---
2. Cetaphil Baby Diaper Nappy Cream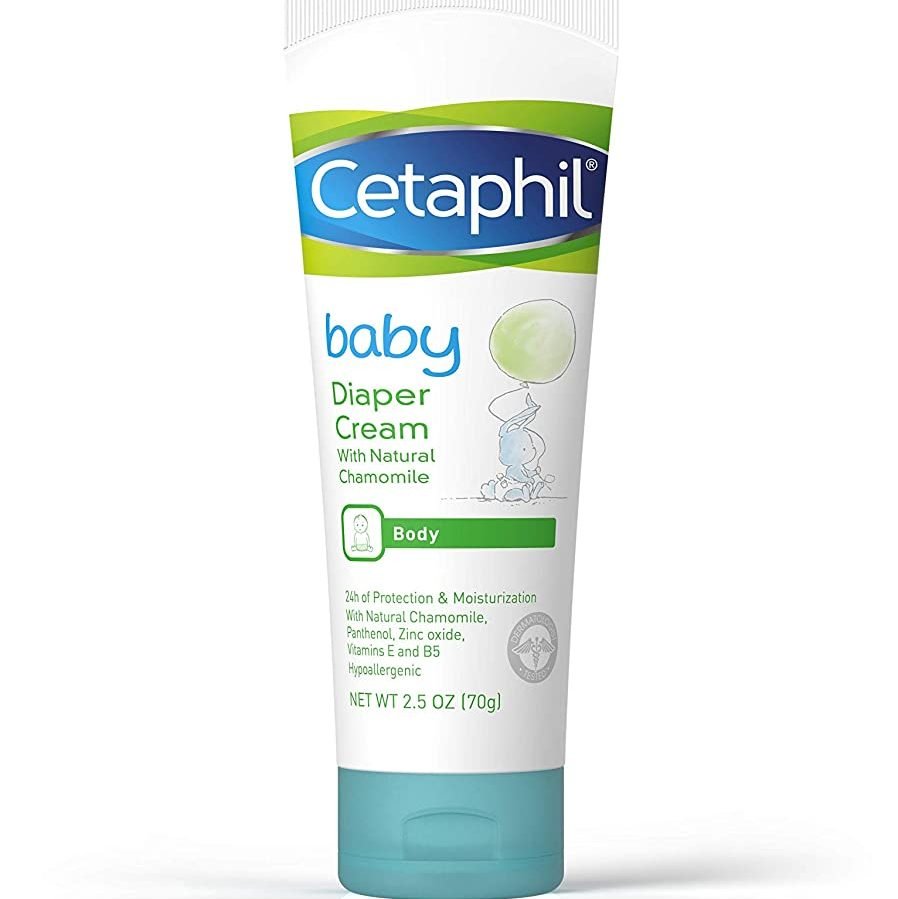 Cetaphil baby diaper cream is a gentle daily soothing formula that protects babies from irritated skin, leaving it soft and smooth. This non-sticky, non-greasy, easy-to-apply cream keeps children's skin hydrated while providing a long-lasting breathable barrier.
Sooth: Soothes diaper rash symptoms with overnight results
Repair: Helps to relieve diaper rash discomfort from the very first use
Protect: Protects from wetness that causes diaper rash. Forms a protective barrier on the skin
Contains Natural ingredients like Chamomile, Sunflower seed oil, Soybean oil, and shea butter
Formulated & clinically-proven for all skin types, even those with sensitive skin
Ingredients:
Chamomile Flower Extract
sunflower Seed Oil
Almond Oil
Shea Butter
Glycerin
Zinc Oxide
Vitamin E
---
3. Chicco 4 in1 Baby Diaper Nappy Cream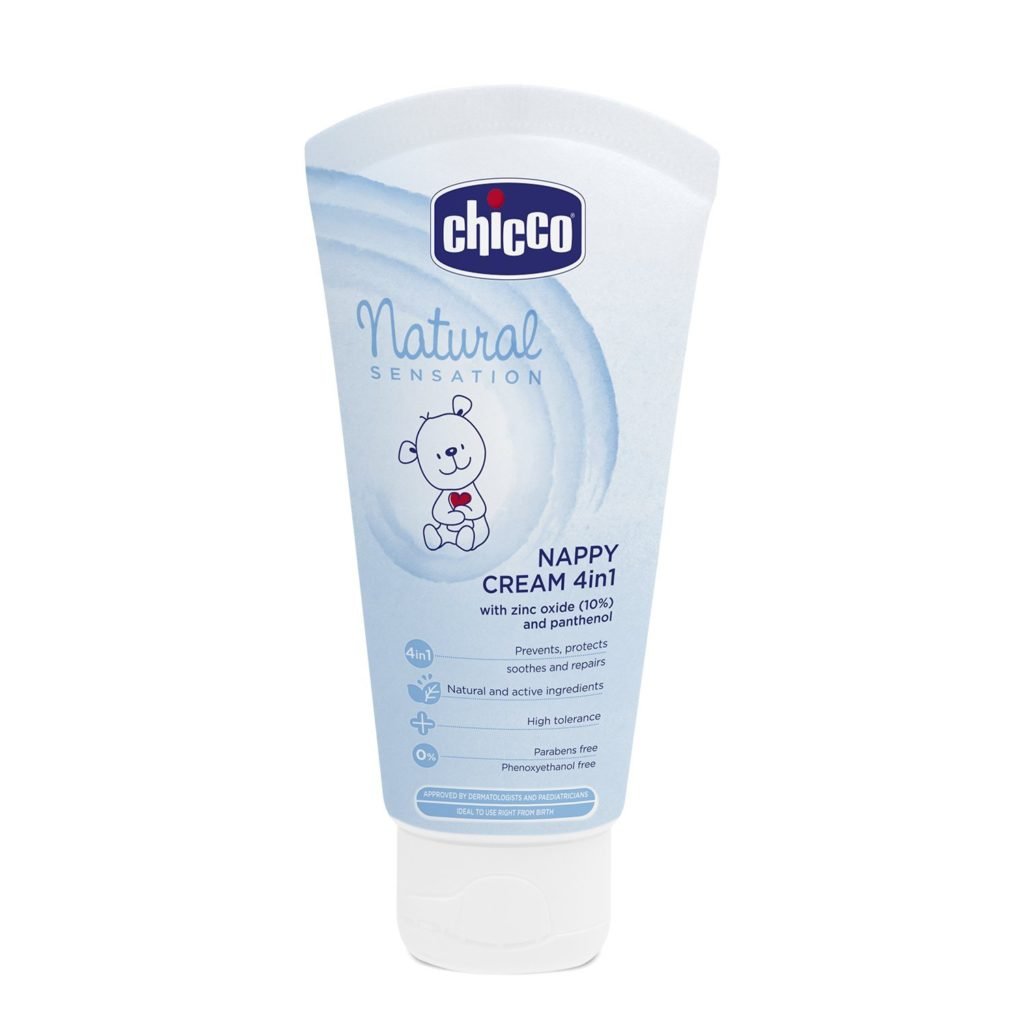 A fragrance-free rash cream for faster healing and soothing action that contains combinations of natural active ingredients such as zinc oxide, shea butter, vitamin E and provitamin B5 etc.
It prevents, protects, soothes, and repairs newborn skin
All formulas are inspired by the composition of vernix caseosa to give baby's skin natural development process
Just like in a mother's belly
No Parabens, Phenoxyethanol, Mineral oil, dyes, alcohol, SLS, SLES, Dyes, color etc.
Allergen-free fragrance
Approved by dermatologists and pediatricians
Ideal to use right from birth
Creates a breathable layer
---
4. Mommypure Baby Diaper Nappy Cream
Mommypure Caring Touch Diaper Rash Cream is made with the best of organic and natural ingredients to prevent, heal & soothe baby from painful diaper rashes. The Mommypure Baby Diaper Nappy Cream is certified by North America's leading certification for Safe Beauty and Personal Care products. CertClean certification means that the product is completely free from all toxins & harmful ingredients.
Zinc Oxide (15%)
A blend of 8 Essential oils
Shea & COCOA Butters
Alpaflor Edelweiss
Certclean Certified
Peta Certified Cruelty-Free & Vegan
Dermatologically Tested
Clinically Tested
Free of Toxins, Parabens, SLS/SLES, Silicone
Phthalates, Dyes, or Mineral Oil
India's 1st Certified
8 Essential oils: Enriched with Jojoba seed, Olive, Grapeseed, sunflower, Coconut, Rosemary, Castor & Sesame Oils. Rich in fatty acids & vitamins, powerful antioxidants & antibacterial, nourish & soothe baby's skin.
---
5. Aquaphor Baby Diaper Nappy Cream
Aquaphor Baby Healing Ointment is uniquely formulated to provide the extra gentle care your baby's tender, delicate skin needs. This multi-purpose ointment can be used for many of your baby's skin needs, from chapped cheeks to minor scrapes and scrapes, diaper rash, dry skin associated with eczema, and many more, so your baby stays happy, healthy, and protected.
Skin protectant ointment with panthenol and glycerin to moisturize, nourish and protect the skin to enhance healing
Pediatrician recommended
Clinically proven to restore smooth, healthy skin. Preservative and devoid of fragrance
Uniquely formulated with 41% petrolatum to allow oxygen to flow and help heal the skin
Ingredients:
Active: Purpose Petrolatum (41%)
Inactive: Mineral Oil, Ceresin
Lanolin alcohol, Panthenol
Glycerin, Bisabolol.
So this concludes the topic for 5 Baby Diaper Nappy Cream India 2021 Baby Best Caring, Find Best Diaper Cream, Causes of Diaper Nappy Rash, Diaper or Nappy Rash Treatment, and Best Baby Diaper Nappy Cream Review.