Grow Social Media Profile
These days social media is a part of our life. We all use different-different social platforms such most popular Facebook, Instagram, Pinterest, Linkedin, and others. Every social media platform has its own unique feature and we love them. Some people use for their business purpose and some for personal uses. But the fact is everybody wants to grow social media profile as a business profile or a personal profile.
Growing on social media not easy but also not a very difficult task. To grow on social media you need the right strategy. You should know what people love to see. So, today here I'm going to share 31 social media post ideas that will help you to grow your social media profile easily.
Grow Social Media Profile bookmark this page
So let's take a look at those 31 social media post ideas that really grow very fast and people always looking for that. Ideas are listed below must rear and share with your friends and family members.
1. Discount or Promotion
Discount or promotion is the most popular topic on every social media either it is Facebook, Instagram, or even Linkedin. Because everybody wants to save their money on every shopping or when they purchase a product. The product could be for daily life or for business purposes. You can run a promotion for the products on social media, people will love to engage with.
2. Ask a Question to your audience
If you have a large audience or little doesn't matter audience is an audience. If you ask a question to the audience means you are giving value to the audience. Somebody will definitely be interested to answer your question. The question may be relevant to some of your audience and they are also looking for an answer. In this way, they'll also get a majority answer.
3. Inspirational Quote
Inspiring someone is a great way to be someone's favorite. Posting inspirational quotes on your social media profile will engage more audiences. People also love to share an inspirational quote on their own profile. This way your post will get popularity and it'll also make you or your page popular.
Your audience always wants to know what you read and what you're learning. Sharing what you're reading could be a fiction novel, a nonfiction self-help book, or an online course, an educational resource.
If you'll include key takeaways and a link for your followers to get their own copy will be very helpful.
If you have a tip or trick that also helps to motivated to accomplish your goals must share with your audience.
If you're a beauty expert, share the beauty tips, or if you're a motivational speaker share a tip or trick with the audience that can help them to be motivated.
My personal thought is "In this Digital world, you're nothing without a web address." It could be your social profile URL or your website URL because I believe, Popularity also gives Success.
Always remember success takes time and hard work.
Grow Social Media Profile
6. A Day in the Life Post
Share a life post and include the life moments that you spent with your friends and family. This is also a good idea to engage the audience. Because people always love to know about others more than himself.
7. Testimonial Quote
Sharing a testimonial quote could be an inspiration for some people. You can share any popular quote.
8. Answer a customer's question
Answering a customer question is a very good idea. It's not only helpful for your social media popularity, but it is also helpful for your business growth. So always give space to your customers for their questions.
9. Highlight a new product or service
Some people on social media always looking for a new product or service. Highlighting a new product or is very profitable for your profile and business.
10. Infographic: Grow Social Media Profile
Infographic is very popular on Pinterest. It is a beautiful way to share a lot of information in a single image. It's easier to save and re-read.
Grow Social Media Profile
11. Long Post or Story
If you have a story must share it with your audience. For example, if you want more engagement in your post or story on Quora must write a long post or story. Because a long story says more than a short story. You can follow me on Quora for the Question answer.
Sharing a free resource also attract people because everybody wants to save money. If people get something helpful without investment they'll always say thank you.
13. Contest or Giveaway
Creative people always look for a contest. Run a contest and share the winner name and image with other people. These ways more people will know about you and your business. If you have a YouTube channel and want to grow giveaway is a really better way to make your channel popular. You can apply the same formula to your Facebook page and other media.
14. Breaking News
The two words Breaking News is already very famous. So if you have good and interesting news share as a Breaking News. It attracts more.
15. Behind the scene photo
Behind the scene, the photo looks more interesting than the final photo. It is just wow. I also love to see behind the scene photo.
Grow Social Media Profile
16. Take a Poll: Grow Social Media Profile
Take a poll about anything such as a product if you do business or you can also take a pool about cloth before attending a party.
17. Highlight a Biz-friend Page
If you run a page on Facebook you can tag other pages into your post. You can also tag a people name on page posts. This will be beneficial for both.
18. Quick Video Training
If you're a fitness freak and you train people, also share short videos with your social fans.
19. Fun Fact: Grow Social Media Profile
Fun facts bosts people knowledge and everybody love to know facts.
20. Industry Article
You can share tech news or something relative. It could be an educational or informative article.
Grow Social Media Profile
21. Comic or Meme
No explanation needed, everybody knows what is it and everybody love.
The image could be a photograph, drawing or creativity.
23. Holiday Post
Your followers not only want to learn about business tips and secrets, but they also want to know how and where you spent time on a holiday.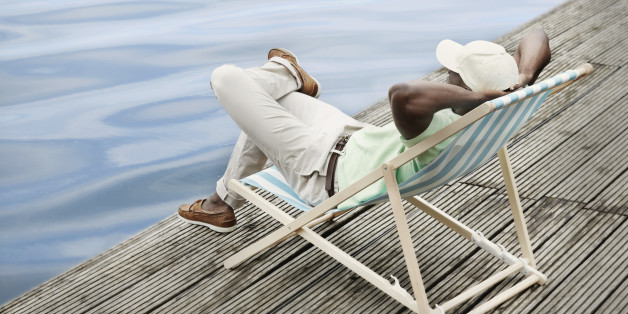 Share a relaxing photo, also inspires your audience to also take time to relax.
24. Interesting Statics
It could be your business growth, the population growth of your country or something else.
25. This or That Question
Grow Social Media Profile
26. Recommend a Helpful Tool
If you are a WordPress user I'll recommend you this tool – SHARE WORDPRESS POSTS ON SOCIAL MEDIA WITHOUT USING PLUGIN, USES IFTTT. If you're not a WordPress user this tool is also useful for everybody.
27. Weekly roundup interesting Article
Don't share without permission.
29. In case you missed it Post
In case you missed Prime Day sale – 2018 MID-HALF TOP 5 BEST SMARTPHONE UNDER RS 20,000
30. Product Pics: Grow Social Media Profile
31. Thanks, Your Fans
Don't forget to thank your audience.
Also, here are some useful articles that must read next:
FTC: We use income earning affiliate links.