Optifast Liquid Diet: Considering trying the Optifast liquid Diet? Here are some facts to consider before trying this liquid diet plan. Obesity is not just a weight problem, it is a medical problem. People that stay obese are usually looking at life-threatening illnesses sooner or later. Heart disease and diabetes are two major medical concerns that threaten people that suffer from obesity. Because obesity can become such a life-threatening condition, it is paramount that those who are obese get help with their condition as soon as they can. Read below to know more about Optifast liquid diet. Benefits and Side effects.
Why You Might Need Optifast Liquid Diet
Optifast has over 30 years of experience with people suffering from obesity. The program is not a fad diet, but instead is a proven, effective method of losing weight. More than a million people have used this program since 1974. It has been proven to work in more than 80 clinical studies since its inception.
Why Optifast Diet Works for Many People
The Optifast liquid diet program may work where some others don't because of its combined approach of counseling and support. They use medical monitoring along with comprehensive education to support every person in the program. They provide meal replacement as an aid to help people lose significant weight and reduce the health risks that are associated with overweight and obesity.
Their program is generally offered up as a 26-week plan with 12 weeks of complete meal replacement, then 6 more weeks of transition to solid food. This finally concludes with a standardized diet with up to 20 weeks of behavioral and nutrition counseling. The typical cost for Optifast's program is $2,500 – $3,500 for the full-year program.
Optifast's medical monitoring includes a complete preliminary medical exam, a personal weight loss plan that is based on the individual's health and weight loss target goal, and continued medical monitoring of the patient's progress throughout the duration of the program.
Why Optifast Diet Doesn't Work for Some People
Some people find that they do not want to take the time to spend with all the medical requirements and costs involved in this medically supervised diet. They also don't like to commit to a full 26-week plan.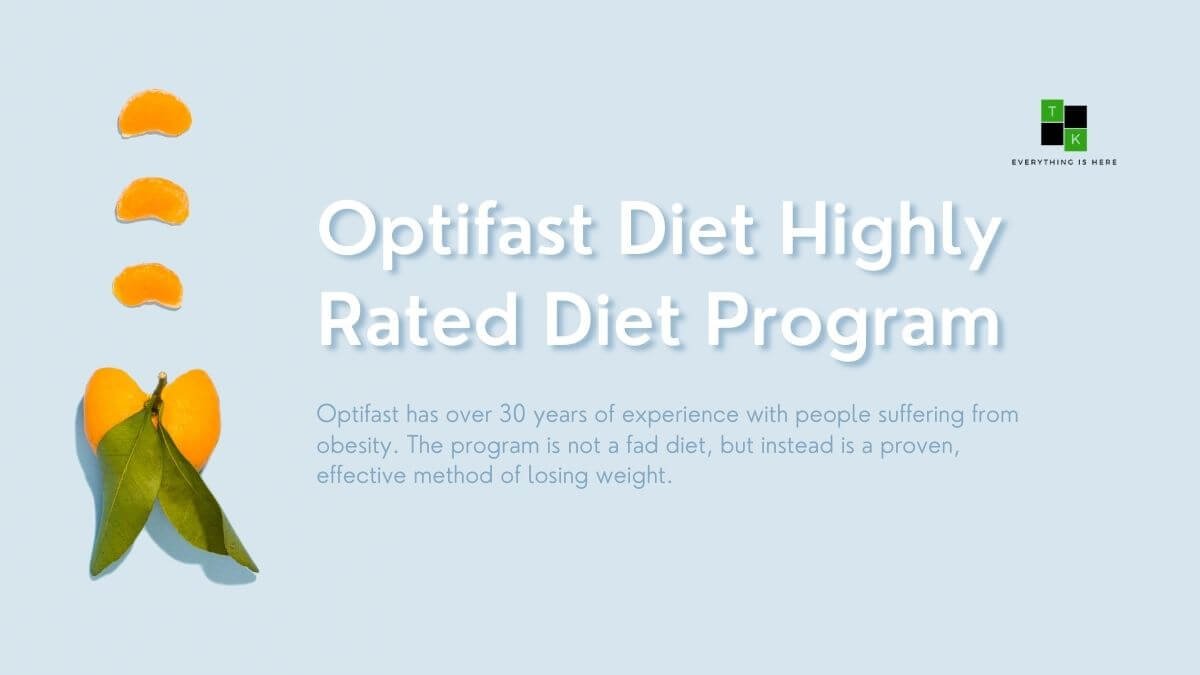 They would prefer a diet like Medifast that still has rapid results but without the hassles of appointments and doctors and the half-year commitment.
Some also find the Optifast liquid diet so limiting that they give up after only a few weeks.
Only You Can Decide
This diet will help you lose weight but has its drawbacks as well. Only you can decide if this liquid diet is worth the cost and effort to finally lose the extra weight.
Which is Better, Medifast Or Optifast?
Replacement food plans have become quite the trend in today's weight loss systems. Alongside workout routines and radical surgery, substituting your food with healthy options has helped many dieters achieve their weight loss aspirations. These include two popular and competing brands: Medifast and Optifast liquid diet food plans. It's time to put these two in a Medifast vs. Optifast liquid diet face-off.
Medifast Diet
The Medifast weight loss system revolves around their innovative 5&1 Food Plan. In this plan, you get to eat 6 meals a day, all of them prepared and pre-proportioned by Medifast. The 5&1 Plan boasts of lower calorie content, thus promising up to 20 lbs of weight loss per month. With over 60 different food choices, Medifast also gives you the freedom to choose the food that suits you the most. This makes the transition to healthy eating easier.
Optifast Liquid Diet
While Medifast zeroes in on weight problems, the Optifast liquid diet food program boasts of an overall treatment that reduces not only weight but health-related risks as well. Optifast liquid diet food products also target the reduction of cholesterol and glucose. However, due to the limited food choices, Optifast may be a bit harder to get used to. You would have to make the abrupt jump from your normal eating to a steady diet of shakes and bars.
So, who wins this Medifast vs. Optifast head-to-head? Your body has certain characteristics that may help determine a better food plan for you. If you're merely looking for weight loss, then Medifast meals may be perfect for you. But, if you're planning to address other health issues as well, you're better off sticking to the Optifast liquid diet program. Whichever way you swing, it is always best to consult a physician or health expert for the most suitable weight loss option for you.
Medifast Vs Optifast Liquid Diet
When it comes to healthy diet programs, two leading brands are the household names among dieters and health buffs alike: Medifast and Optifast liquid diet. Each has its own unique approach to losing weight and healthy eating. Let's play them against each other and see who wins the Medifast weight loss vs. Optifast liquid diet weight loss match-up.
Medifast boasts of low-calorie food options that guarantee faster results. Through their special 5&1 Food Plan, you can lose up to 20 lbs per month. This means eating 6 meals a day, all of which are purchased from a catalog of over 60 food choices. On the other hand, Optifast aims to improve your overall health. It does not only bring about losing weight but extends its reach to reducing health risks such as cholesterol, glucose, and high blood pressure.
A study of 20000 patients showed staggering results: an average of 52 lbs weight loss, 15% decrease in cholesterol, 29% decrease in blood sugar, and 10% decrease in blood pressure. However, the limited array of food options in the Optifast weight loss system may prove to be a hard thing to get used to. You would have to eat shakes, bars, and soups throughout the duration of the Optifast program.
When it comes to better results, it seems that Optifast wins the Medifast weight loss vs. Optifast weight loss head-to-head. However, if you're looking for a satisfying and comfortable way of losing weight, then Medifast is the program for you. Through its wide ensemble of easy-to-cook products, you can still enjoy a tasty and delicious diet while incorporating healthy eating habits into your everyday routine.
The Best Diet For Fast Loss of Weight – A Highly Rated Diet Program
Losing weight fast can be a cinch if the right diet program is used. However, the problem is that people have to sort through all of the scams. There are hundreds of useless diet pills and diet books filled with empty promises. Where are the good programs?
The Optifast Meal Replacement Program
The OPTIFAST program has been one of the highest-rated liquid-based diets since 1974. These meal-replacement products have been recommended for overweight as well as those who are preparing for gastric bypass surgery. This program has been proven over the years with over 80 clinical studies. Over a million dieters have used this program since it started in 1974.
What Makes Optifast the Best Diet for Fast Loss of Weight?
The OPTIFAST meal replacement program is made up of shakes and bars that will keep dieters on a strict schedule. The diet program focuses on the medical, behavioral, and nutritional needs of its customers. The OPTIFAST meal replacement program also claims to decrease high blood sugar, high blood pressure, and cholesterol. Each person is given a personalized weight loss plan with individualized goals and a customized exercise plan. The careful detail and attention that is given to each individual diet program allow this diet to work for a wide range of people. These are just a few of the reasons that OPTIFAST has been considered the best diet for fast loss of weight.
How to Start Using Optifast Liquid Diet for Fast Weight Loss
In order to begin using OPTIFAST, a medical exam is required. This ensures that each individual meets the proper criteria for the program as well as allows the doctors to determine if there are any risk factors. Weight loss is also monitored weekly in both individual and group counseling sessions. Because the program offers support and counseling, it is more successful than other plans that leave dieters on their own.
What if Meal Replacement is not the Best Diet for Your Fast Weight Loss?
Optifast's program may not appeal to you. After all, one diet is not going to work for everyone, no matter how customizable it is. Do not be discouraged if the Optifast liquid diet is too expensive for your budget or if your body does not do well on meal replacement programs. You can still find the best diet for fast loss of weight.
800 Calorie Diet Menu and Meal Plan
One successful way to get rid of the excess pounds is to reduce your calorie intake. When the calorie count that you consume is lesser than the average, normal calorie intake it will lead to weight loss. A number of diet plans are available to help us consume fewer calories than we usually do.
The 800 calorie diet menu and meal plan are one such diet plans which limit the calorie intake of a person to 800 calories per day. This diet plan falls under the category of Very Low-Calorie Diet (VLCD) and should never be practiced without the approval and monitoring of your doctor.
This diet plan is only recommended for people who are dangerously overweight and for people whose obesity may lead to life-threatening situations. Doctors recommend this diet for people whose Body Mass Index (BMI) is greater than 30. People who take this diet usually lose 3-5 pounds per week and a total of around 50 pounds in twelve weeks.
This diet should not be tried by anyone at home. Getting a doctor's recommendation is mandatory with this diet plan, as the calorie intake per day is dangerously low, and taking this diet without medical supervision can lead to many medical complications. Never ever follow this diet without your doctor's approval.
Read also: Benefits Of Fenugreek Oil: Miraculous For Many Incurable Diseases.
How Is The 800 Calorie Diet Menu Formulated?
The 800 calorie diet menu and meal plan are generically formulated by replacing most of the regular food with meal replacement supplements and liquid diets. The exact diet formulation will be designed by your physician depending on a lot of factors like your weight, age, medical conditions, etc.
He will give all the details about what to eat and when and will also ask to see you every two weeks or so when you are taking the diet. You will be completely monitored during this period by your doctor. Because of the drastic calorie reduction, your blood pressure, pulse, changes in weight are closely followed and recorded by the physician.
Moreover, blood tests are also taken every two weeks to make sure that you are alright. The doctor will also recommend behavioral therapy and physical training exercises as a part of the diet plan. So you can understand how dangerous and foolish it would be to take these diets on our own without the support of a doctor.
800 Calorie Diet Menus:
Furnished below are a few well-known 800 calorie diets.
Medifast: This diet plan is endorsed by John Hopkins University and the calorie intake when following this plan is limited to 800-1000 calories per day. Therefore this is strictly not a VLCD.
Optifast liquid diet: This difficult-to-follow diet plan is widely practiced in a lot of clinics in the US and Canada.
The Cambridge diet: This diet has a very low-calorie level of around 400-600 calories and is used in the UK.
Medifast:
The Medifast meal plan is made of up to five meal replacements a day. Meals can be substituted with bars, soups, shakes, and oatmeals. Besides this, the meal plan also recommends one meal per day that constitutes lean meat and two cups of vegetable salad. A minimum of 64oz of fluids should be consumed in a day and it is better to consume some fluid every two to three hours.
Optifast:
This program followed in clinics comprises of the following:
Initial medical analysis before the diet is launched and continuous monitoring when the diet is being followed.
Counseling on behavior, lifestyle, and nutrition that need to be followed to maintain the weight.
A predominantly liquid diet.
Regular physical activity.
This program is offered as a 26-week plan during which care is taken to ensure that the person taking the diet properly transitions to the regular meals.
The Cambridge Diet:
The Cambridge diet is a very low-calorie diet and should not be tried without medical supervision. In this diet plan, regular meals are replaced with precise amounts of vitamins, calories, and nutrients that are available as bars or in sachets. Copious amounts of water should be consumed to keep the metabolism balanced and to avoid constipation.
Side effects:
Following the 800 calorie diet will have a lot of side effects as there is a steep reduction in the calorie intake. People following the 800 calorie diet plan usually complain of fatigue, diarrhea, constipation, and nausea. There is also a possibility of serious complications like gall-bladder stones if the weight loss process is too quick. So it is very critical to follow this diet plan along with medical supervision. Be aware that this diet plan is a risky endeavor and so never ever try to do this all by ourselves and put your health in jeopardy.