Top 25 Oscar Winning Movies Watch Sure
Every year Academy awards give the best of anticipated movies around the world. On some occasions, the Academy gets it right and honors the movie that deserves to win while some movies win the heart, while some last forever. As recognizable; these golden Oscar statuette has been around since the first Academy Awards ceremony in 1929. There are Top 25 Oscar winning movies you must watch.
The iconic trophy depicts a knight holding a sword and standing on a film reel with five spokes, each representing one of the Academy of Motion Picture Arts and Sciences' five original branches: actors, directors, producers, technicians, and writers. So, instead of puzzling you more let's view the list of best of the best:-
List of Top 25 Oscar winning movies
Casablanca works magically well, it's a great movie almost in spite of itself, A flawed but fascinating main character that grows into a hero, a unique romance, political intrigue in an exotic locale, and an iconic ending, all set against the backdrop of a world war.
Everything about it works because of this curiously perfect blend of director, script, and actor — none more important than the other.
Francis Ford Coppola unveiled The Godfather: Part II claimed six Oscars at the 47th Academy Awards, including the best picture awards. The character we recall from "The Godfather" takes a look back through the early years of Vito Corleone in Sicily, charting his accomplishments before he became the New York City mafioso.
Robert De Niro joins the cast as the young Don, alongside Marlon Brando and Al Pacino in the greatest gangster movie ever made.
"Annie Hall" contains more intellectual wit and cultural references than any other movie ever to win the Oscar for best picture. The greatest romantic comedy ever made doesn't even seem like a rom-com. One of Woody Allen's best romantic comedies casting Diane Keaton as the title character was a masterstroke.
Carefree and cool, and with trend-setting fashion sense, she's the perfect antidote to Allen's neurotic Alvy Singer.
4.) Rebecca (yr. 1940)
"Last night I dreamt I went to Manderley again …"
Everyone who loves film knows the opening words of Rebecca, that astonishing mixture of emotional hothouse and freezer that was Hitchcock's first American film, made for David O Selznick. Already worthy of the title Master of Suspense, Hitch showed his grasp of mood, his ability to relate to women, and his unique concern with movie depiction.
5.) Titanic (yr. 1997)
The first world-conquering smash hit which won 11 Academy Awards and international recognition is one of the greatest movies ever. Titanic, the ship of dreams, an epic romance-disaster film directed, written, co-produced, and co-edited by James Cameron.
Cameron has devised a tender love story between Kate Winslet and Leonardo DiCaprio that serves as the main focus of Titanic's storyline, and it works beautifully; no matter it is the best romantic movie.
Reading Top 25 Oscar winning movies
Rather than concentrating on everything that is great about The Godfather, a much easier way for me to judge its quality is on what is bad about it. It was the first mafia movie written, directed, and acted by Italians.
Francis Coppola's hungry brilliance as its director, the acting from everyone involved is great, Marlon Brando comes across perfectly as the head of the family, and James Caan and Al Pacino are excellent as his sons. This was one acclaimed film that didn't disappoint.
One movie about which you'll never hear us say, "Frankly, my dear, I don't give a damn."
Gone With the Wind boils down to a story about a spoiled Southern girl's hopeless love for a married man. Producer David O. Selznick managed to expand this concept and Margaret Mitchell's best-selling novel.
"Gone with the Wind" brought together the best people in Hollywood. The end result is the stunning film that for about four hours keeps us interested in the story unfolding on the screen.
Based on a true story, Steven Spielberg's Schindler's List stars Liam Neeson as Oskar Schindler, a German businessman in Poland who sees an opportunity to make money from the Nazis' rise to power despite garnering a lot of negative attention for diverting his attention, Spielberg nevertheless chose to focus on the 600 who survived thanks to Oskar Schindler (Liam Neeson).
Lawrence of Arabia is a 1962 epic historical drama film based on the life of T. E. Lawrence. It was directed by David Lean. It is widely considered one of the greatest and most influential films in the history of cinema and one of the most critically acclaimed Hollywood films, winning seven Oscars (including best picture and best director).
Reading Top 25 Oscar winning movies
The Silence of the Lambs is a 1991 American horror-thriller film directed by Jonathan Demme and starring Jodie Foster, Anthony Hopkins, and Scott Glenn. Adapted by Ted Tally from the 1988 novel of the same name by Thomas Harris. The movie, scary and graphics to cause timid souls to close their eyes at certain points. It is a remarkably lucid portrait of lunacy.
"Bridge on the River Kwai" is a 1957 British-American epic war film directed by David Lean and starring William Holden, Jack Hawkins, Alec Guinness, and Sessue Hayakawa. The film was widely praised, winning seven Academy Awards (including Best Picture).
An excellent war movie focused on characters rather than on battles, exquisitely plotted, this film is remarkably compelling from beginning to end. In 1999, the British Film Institute voted The Bridge on the River Kwai the 11th greatest British film of the 20th Century.
"I just have this talent for falling in love with the wrong guy in the wrong place at the wrong time". The Apartment is a 1960 American romantic comedy film. It became an instant game-changer, a pioneer in terms of what Hollywood could get away with.
This Oscar-sweeper movie elevates the workplace romance into a sublime erotics of officious addresses (the omnipresent Mister and Miss) and economic conundrum.
"Stupid is as stupid does," says Forrest Gump (played by Tom Hanks) as he discusses his relative level of intelligence with a stranger while waiting for a bus. Forrest Gump is a larger-than-life piece of film-making, that scored home an impressive 6 Oscars in 1995, including Best Picture, Best Director, and Best Actor in a Leading Role. Forrest Gump is a beautiful film one of those rare movies that everyone has seen and just about everyone loves.
You're reading Top 25 Oscar winning movies
There was no way the Academy could ignore the Tolkien trilogy for the third time. This is the crowning glory -a cinematic feat that satisfies at every level. A thrilling final chapter to the Lord of the Rings trilogy concerning the epic conclusion to Peter Jackson's enthralling look at temptation, greed, power, and good vs. evil. This is a glorious final chapter.
Jack Nicholson stars in an outstanding characterization of Ken Kesey's asylum anti-hero, McMurphy, and Milos Forman's direction of a superbly-cast film is equally meritorious. Jack Nicholson plays Randle McMurphy, a wise-cracking' con who talks his way into a mental institution to forgo a harsher prison term.
The gripping story can rely on great acting down to the smallest parts, Fletcher creates one of the most hate-worthy "villains" of all times. A funny, tragic, depressing, and hopeful gem.
This is the finest set of performances ever to grace a Clint Eastwood movie. The film portrays William Munny, an aging outlaw, and killer who takes on one more job years after he had turned to farm. This film takes a brief overview of some of its many adherents: the kid, the braggart, the bully, and the psycho, in an interesting plot-line that draws them all together.
No country for old men is a 2007 American neo-western neo-noir thriller film written and directed by Joel and Ethan Coen, based on Cormac McCarthy's novel of the same name It won four awards at the 80th Academy Awards.
It plays like an updated western, ripe with dark, seedy undertones setting the scene for one hell of a mystery. This film basically distills elements of all their best work and creates a cold and cynical statement on the state of man.
18.) Rocky (yr. 1976)
Sylvester Stallone wrote and directed his breakout role in Rocky. This triple-Oscar-winning boxing drama is shot through with genuinely impassioned commitment. Rocky proves that not all action macho it's just strong men that fight against bad guys in commercial movies, but sometimes are pretty good writers and actor.
The story of three soldiers—family man Frederic March, soda jerk Dana Andrews, and wounded warrior Harold Russell, who lost both hands for real during World War II—returning home to civilian life allegorized America's struggle to rethink itself after years of all-out conflict. Fredric March is brilliant as always, and underrated Dana Andrews and Teresa Wright are terrific as well.
The French Connection is a 1971 American crime thriller film directed by William Friedkin. An intelligent and at times gripping thriller that features admirably-shot action sequences and well-executed cinematography. This gritty, fast-paced, and innovative police drama earned five Academy Awards.
Reading Top 25 Oscar winning movies
In the race of the Olympics, this movie grabs the Oscar award. Based on a true story, Chariots of Fire is the internationally acclaimed Oscar-winning drama of two very different men who compete as runners in the 1924 Paris Olympics. The film is not just about the race between Abrahams, the Jewish law student (Ben Cross), and Scottish missionary Eric Liddell (the late Ian Charleson). It's a character study and a social history too.
22.) Amadeus (yr. 1984)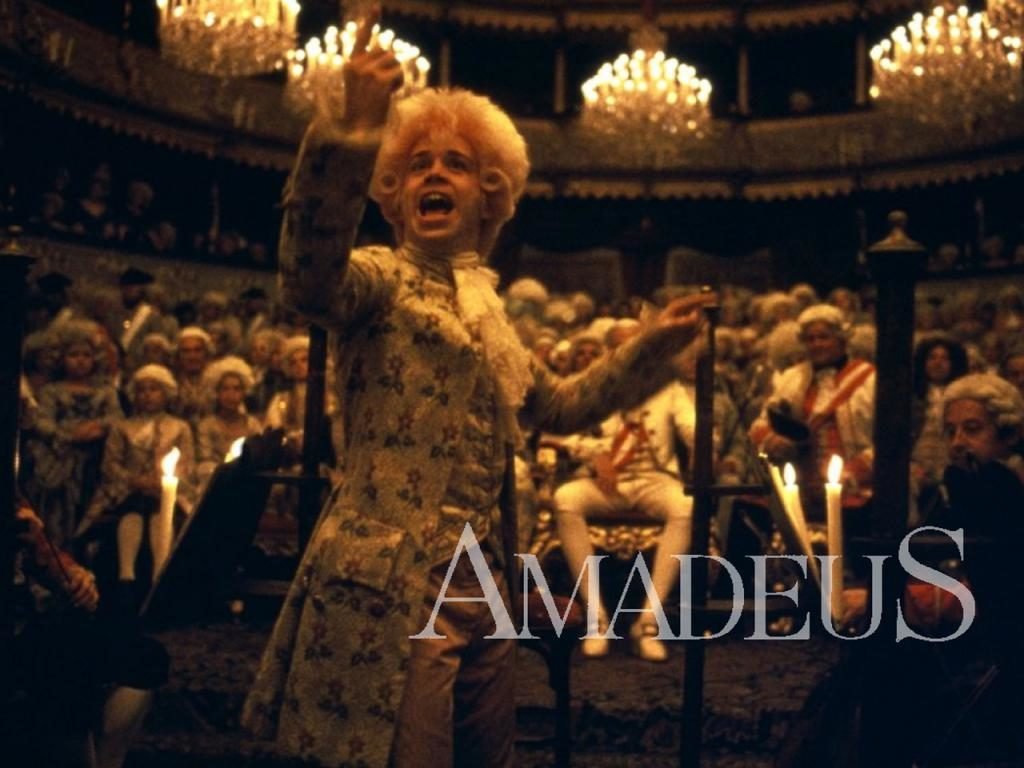 Amadeus is an expansion of a Viennese "urban legend" concerning the death of 18th-century musical genius Wolfgang Amadeus Mozart. Tom Hulce tackles the part of the classical composer, displaying quite a lot of restraint considering Mozart's reputation as a larger-than-life character. Amadeus is simply one of the finest biographical dramas ever made.
23.) Argo (yr. 2012)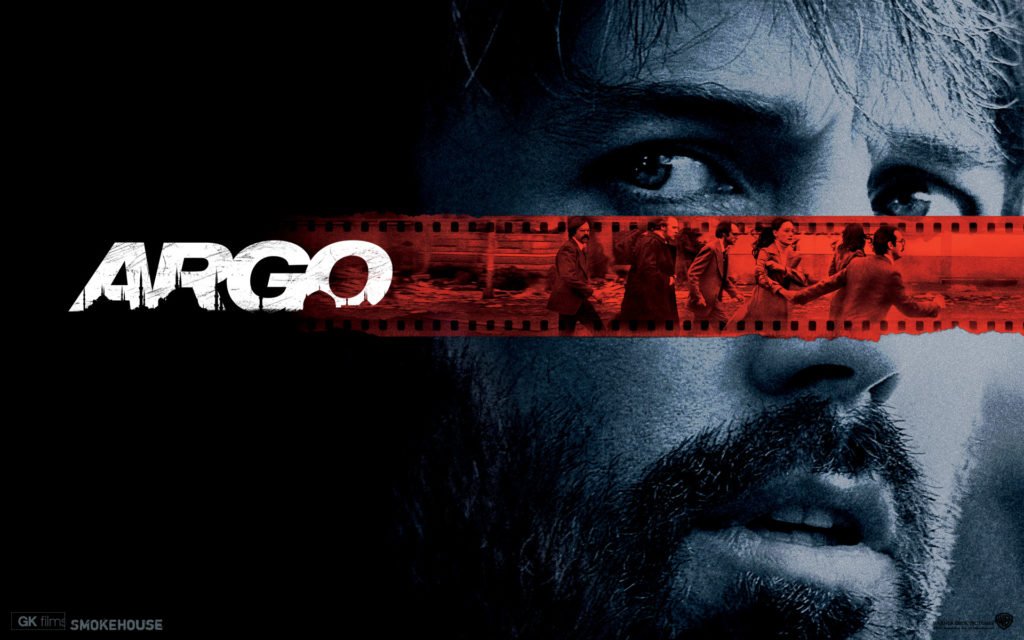 A stylish period movie produced, directed by, and starring Ben Affleck, Argo nabbed the Best Picture award in a year where true story films dominated the ballot. Based on true events, Argo chronicles the life-or-death covert operation to rescue six Americans. The locales, the actors, the writing, the pacing, everything is done nigh perfectly.
Based on the personal wartime experiences of journalist Mark Boal, director Kathryn Bigelow's Iraq War-set action thriller The Hurt Locker presents the conflict in the Middle East. The Hurt Locker is a high-wire study of men at work, its lack of overt politics replaced by a revelatory central performance.
12 Years a Slave is a 2013 period drama film and an adaptation of the 1853 slave narrative memoir Twelve Years a Slave by Solomon Northup. 12 Years a Slave is a film of searing sincerity and insight, whose central characters are drawn with real complexity.
Plan to watch any of these top 25 Oscar winning movies soon? Do you want us to add anything to this list?
Leave your suggestions in the comments box.