20 Hindi Movies Depicting College Life: We all live one of the best parts of our lives in college life. It is full of entertainment, joy, foolishness, and jazz other than those of study and lectures. Believe me or not, it's the phase that is more awesome than what a movie can depict. These films exemplify some of the funniest and most inspiring aspects of college life and college students. Here is the list of the top 20 college hindi movie depicting college life. So, here is a quick review of these best college Hindi movies that every student will relate to regardless of his/her age, which would definitely take you back.
Here's The List of 20 Best Hindi Movies Depicting College Life
20. 404 (yr. 2011)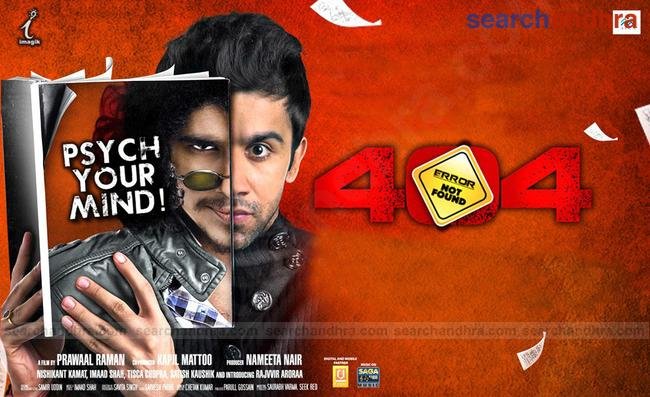 404 is a critically acclaimed psychological thriller for all the thrill-loving, which will you thrilled till the end. The movie starring Rajvir Arora who doesn't believe in the paranormal, just like his professor (Nishikant Kamath) in the medical college. But he encounters a ghost. Is the ghost real or is it a figment of his imagination? Is he suffering from bipolar disorder like his professor? Watch it for sure.
Stylish 20 Best Hindi Movies Depicting
19. Style (yr. 2001)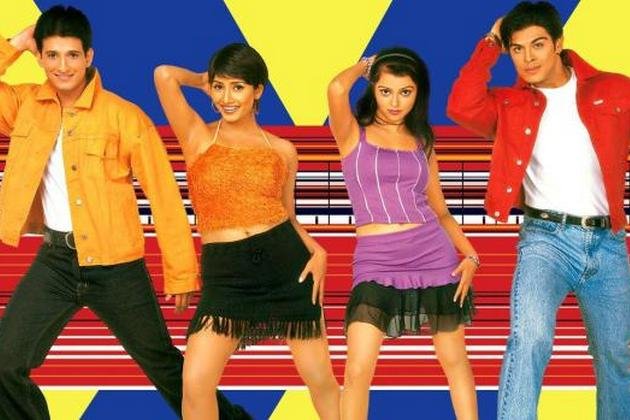 Style is a Bollywood drama movie The film revolves around two slap-happy college students, Bantu (Sharman Joshi) and Chantu (Sahil Khan), and how they get trapped in a murder mystery in an attempt to woo a rich girl. This movie would surely make you remember your first crush, professor, friendship, pranks, etc., and all other memories related to your college life.
18. Dil Dosti Etc (yr. 2007)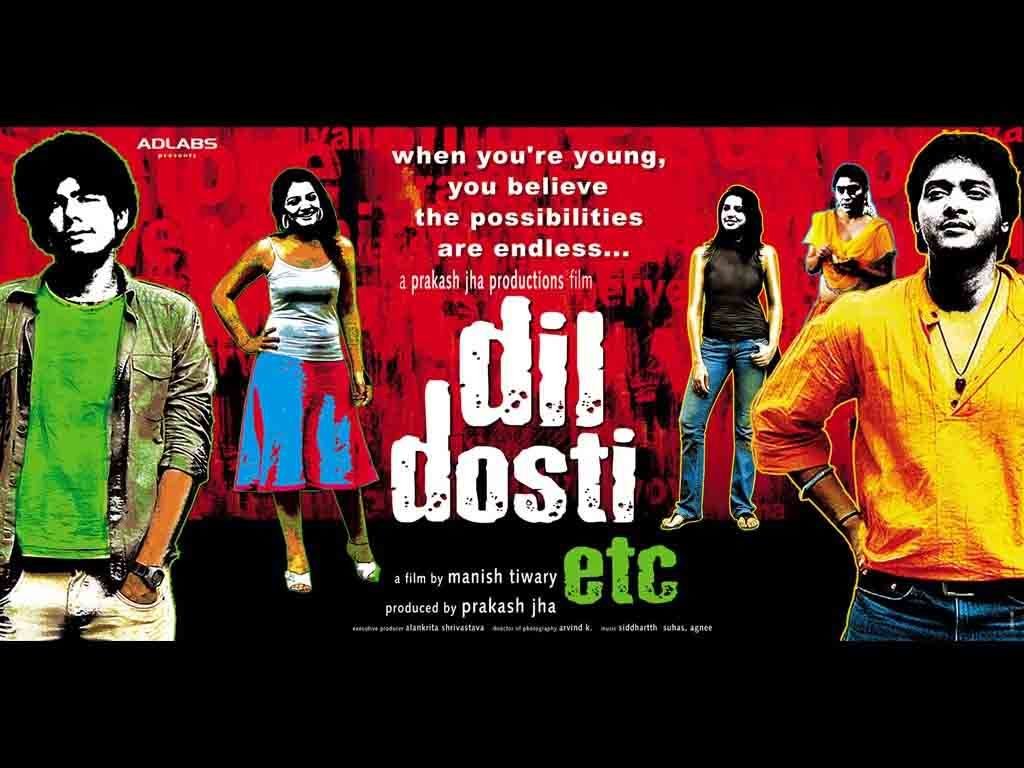 Dil Dosti Etc in our list, the movie spares from the C-grade college/hostel-life movie. It revolves around two students from diverse backgrounds -Imaad Shah and Shreyas Talpade. They believe that since time is on their side, anything is possible. Consequently, their arrogance leads them to challenge each other to prove their efficiencies. It is a one-time watchable.
17. Ishq Vishq (yr. 2003)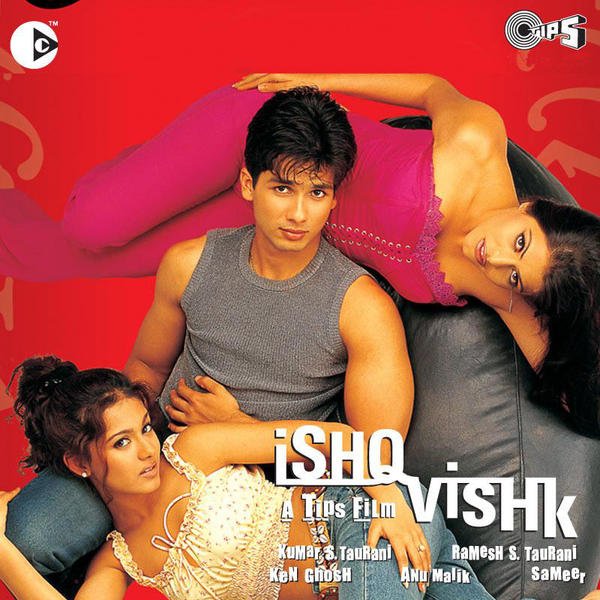 "Pimple or Pyaar Kabhi Chup Nahi sakte", says the love guru in the movie. This movie cast Shahid Kapoor, which won him a Filmfare male debut award, it's a teenybopper college campus love triangle. The movie is heart-warming.
While Shahid plays his role well, Amrita portrays Payal with sensitivity and charm. Shenaz, on the other hand, is a bit of a letdown. Yash Tonk as the college love guru is good. This movie will surely give you goosebumps.
16. Yuva (yr. 2004)
Yuva is Mani Ratnam's cult classic movie starring multi-star. Yuva was the first of its kind film which showed student politics in such a serious manner. It was an awe-inspiring, hard-hitting, and very realistic movie.
The story is about 3 young men who come from vastly different backgrounds and schools of thought. One incident on a bridge brings them together, changing their fates forever. If you were deep into student politics this one is a must-watch for you.
15. Lakshya (yr. 2004)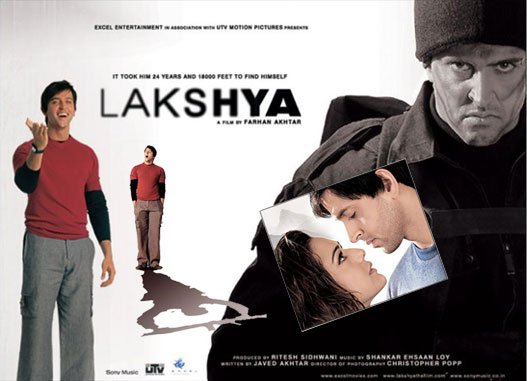 The movie doesn't fare well at the box office but, arguably this is one of the best Hrithik's movies. Lakshya is more often a war story. Farhan captures the feelings, thoughts, and desires of a section of the Now generation quite well, which will surely give you hard-striking goosebumps.
The dance steps of Hrithik in the movie is the best of all kind. This movie depicts the best part of the Indian Military Academy.
20 Bollywood Hindi movies depicting based on College Life
14. Dil (yr.1990)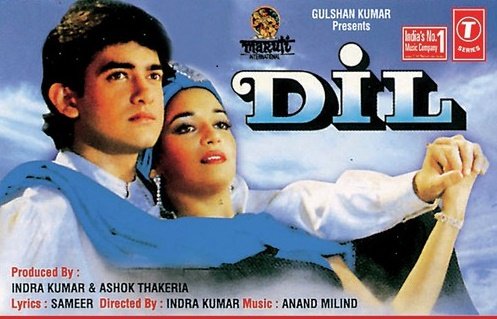 Dil movie is a 90's fun masala movie starring Aamir Khan and Madhuri Dixit. The fine performance of Madhuri in the movie won her first Filmfare award. The movie would surely take you back to college life. It went on to become a super hit and was remade in the Telugu language.
Mood Refresher 20 Hindi Movies based on college life
13. Main Hoon Na (yr. 2004)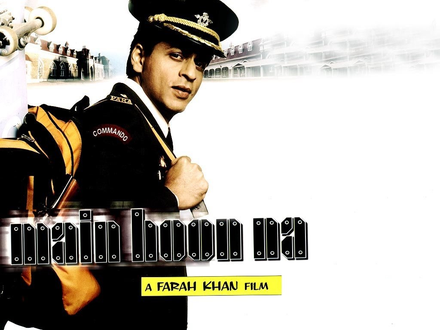 If you are a Shahrukh Khan fan this should be there on your list. It's a Bollywood cult masala movie full of innocence, romance, tragedy, and war. This movie depicts the student-teacher love story well. What happens when an undercover major officer goes back to college, watch it to know more.
12. Dil Chahta Hai (yr. 2001)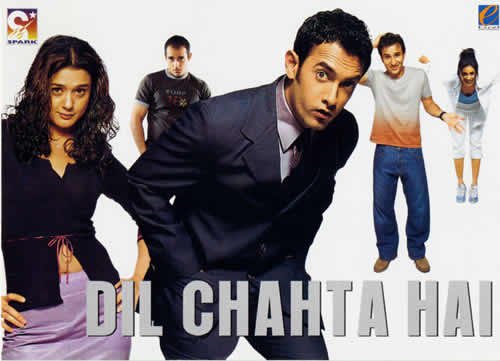 Dil Chahta Hai told the story of three college buddies, who share their lives and Goa vacations together. The movie starring Aamir Khan, Saif Ali Khan, Akshaye Khanna, Preity Zinta, and Sonali Kulkarni. After carefree college life, the three go their separate ways to pursue their respective careers.
11. Yaariyan (yr. 2014)
Yaariyan is a comedy college campus life story. The story of the movie revolves around Lakshya, Jia, Saloni, Pardy, and Neil are college students who study at a campus in Sikkim.
An Australian man challenges them to win a competition failing which, he will demolish their college. It's a young audience-targeted movie, which you will enjoy watching, but not for sure.
10. Jaane Tu Ya Jaane Na (yr. 2008)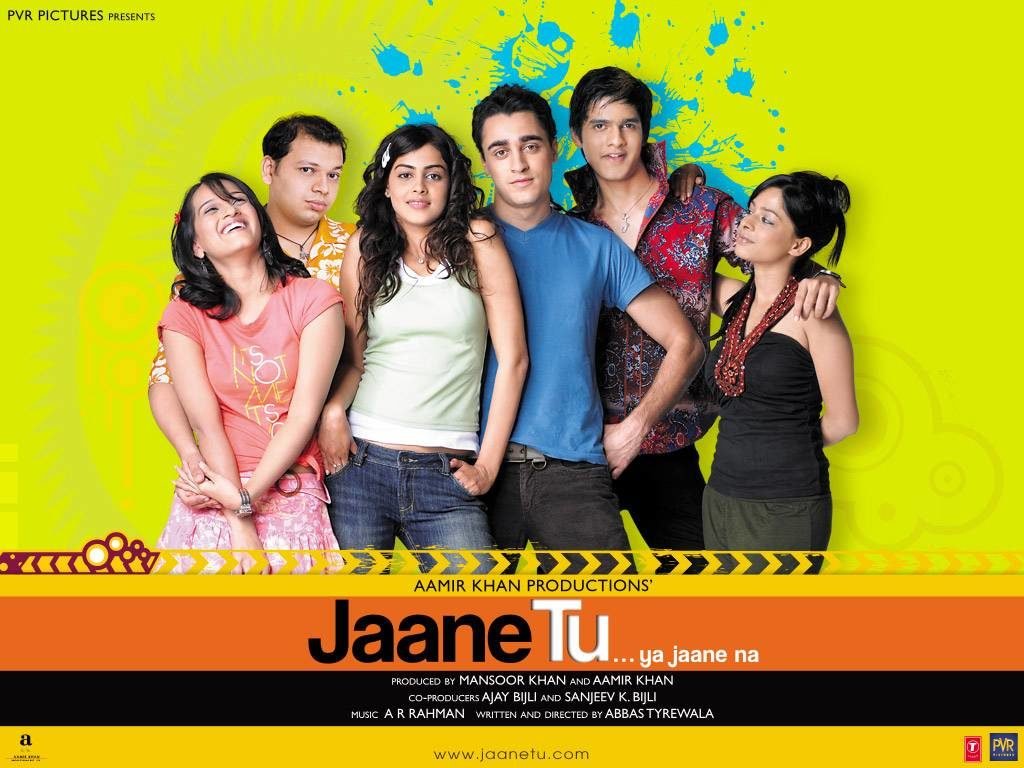 JTYJN is a romantic comedy starring Imran Khan and Genelia Dsouza. The movie revolves around 6 college friends who stick together in ups and downs. It teaches us the importance and charm of the best part of college life- that is friendship.
So while chasing your future do not forget that it is also the best time to make good and real friends as well. Jaane Tu Ya Jaane Na would definitely be an emotional watch.
You'll love these 20 Hindi Movies Depicting College Life
9. Fukrey (yr. 2013)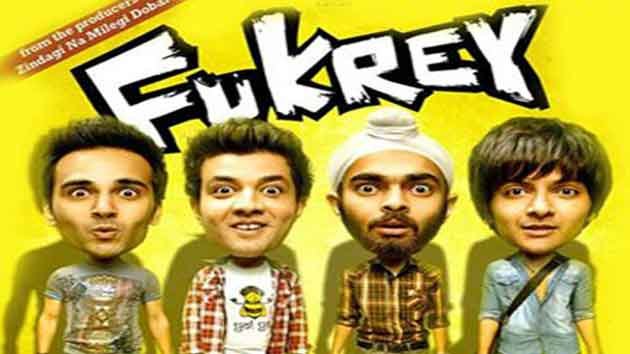 Fukrey is a Hindi word that means worthless, the story revolves around 4 worthless friends and how they create all the mess they could. It dealt with different issues of college lifeless pocket money (remember?), the drive to make extra bucks somehow, the urge to impress your girlfriend by any means, and of course, the jugaads we all used to get out of sticky situations!
FALTU 20 Hindi Movies Depicting
8. F.A.L.T.U ( yr. 2011)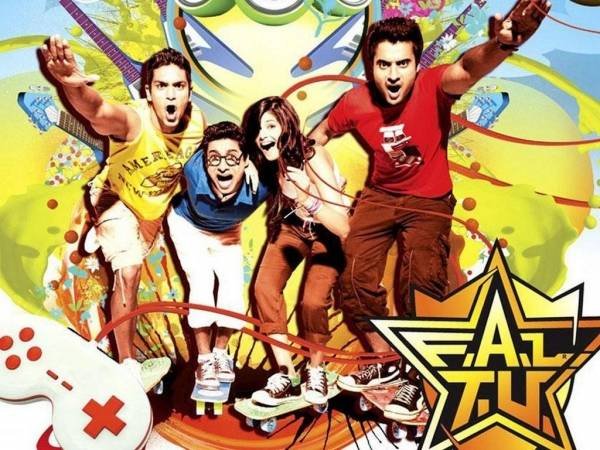 F.A.L.T.U is about four young friends who start their own college to beat the lopsided education system in the country. Agreed that this one was a total copy of the Hollywood flick Accepted, but it made so much sense in the Indian scenario. The dialogues; performances of the artists; music will match your flavor.
7. Wake up Sid (yr. 2009)
WAKE UP SID is a well-made film that should strike a chord with the youth mainly. This is the story of Sidharth Mehra, a lazy, unmotivated slacker from Mumbai whose life undergoes a series of changes after taking his final year college exams. Sid's world is breezy, carefree, and without any true responsibilities. Thumbs up for it!
Watch With Family 20 Hindi Movies Depicting College Life
6. 2 States(yr. 2014)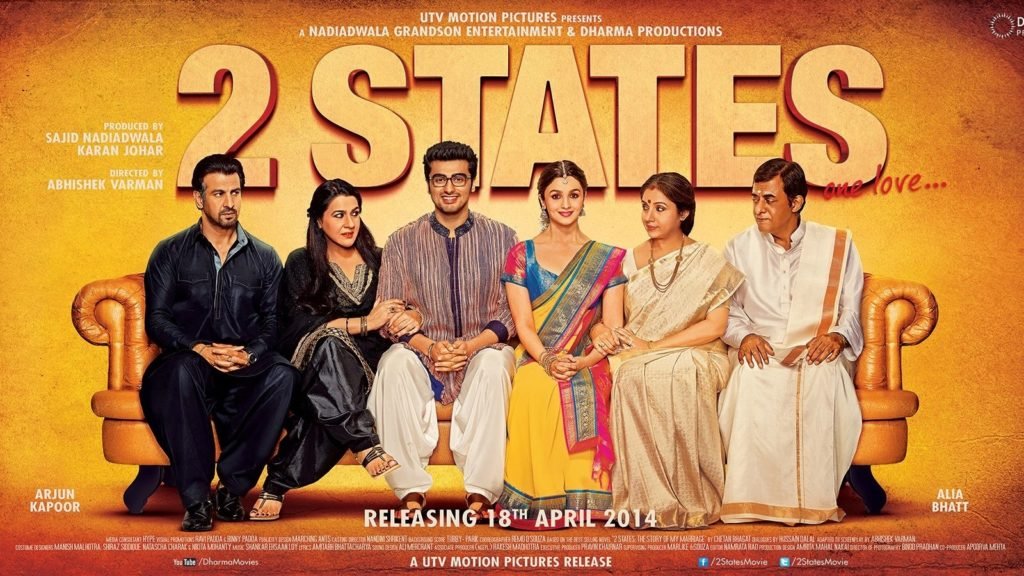 2 States is a romantic drama film based on the novel by Chetan Bhagat of the same. The movie starring Arjun Kapoor and Alia Bhatt from two different cultural backgrounds and their typical marriage story until they convince their parents.
The movie stretches out 'jhagda' between the two sets of North-South Indian parents. If you are in the mood for a Bollywood family saga with measured melodrama and the right amount of naach-gaana, watch 2 States.
5. Student of the year (yr. 2012)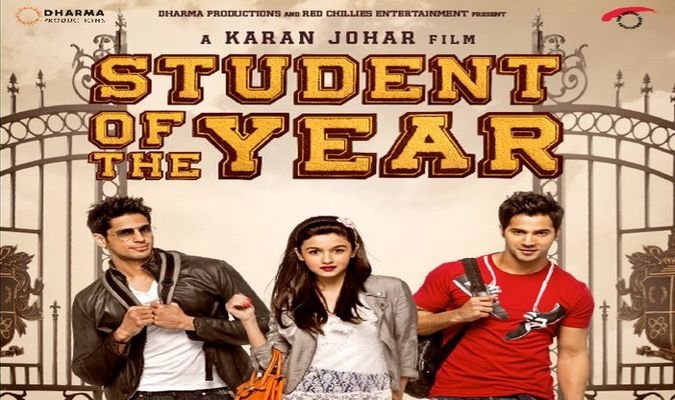 Karan Johar's college drama is of course, lavish, gigantic, larger than life, and revolves around rich kids. The film was a typical love triangle in the college of three best friends and the peer pressure to be the best and on the top, where the girl falls for his boyfriend's best friend.
Set up against the backdrop of a student of the year competition, the film explored themes like love, friendship, and a competitive spirit.
Best Ever Bollywood 20 Hindi Movies Depicting College Life
4. Kuch Kuch Hota Hai (yr. 1998)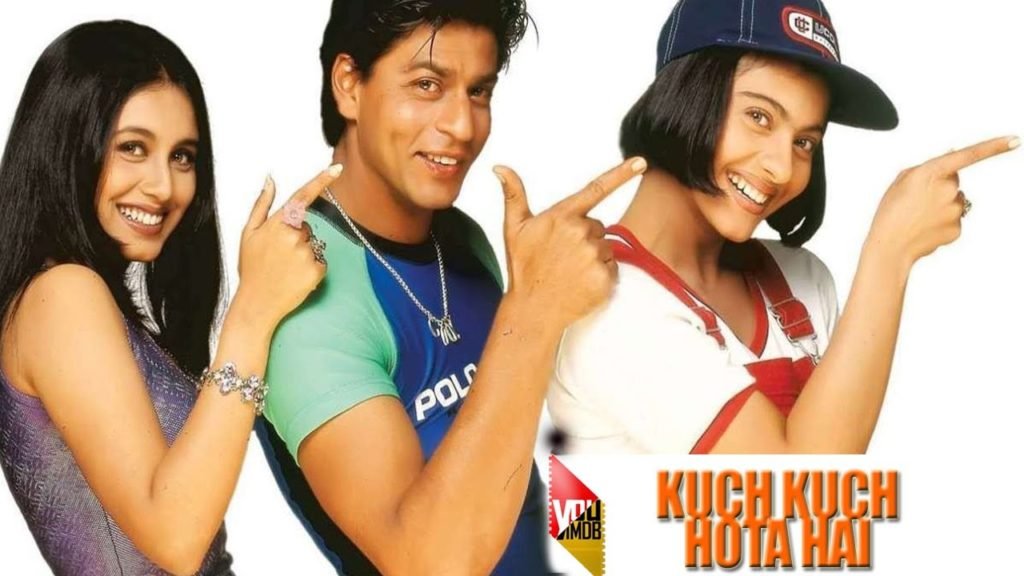 Whenever I think of college movies in Bollywood, Kuch Kuch Hota Hai surely comes. The movie is undoubtedly an awesome classic film that brings in the new era of Westernization, a stud boy, college romance, and the works! This is one film that would definitely make you remember your puppy love and that one best buddy of yours from back in the day.
3. Rang de Basanti (yr. 2006)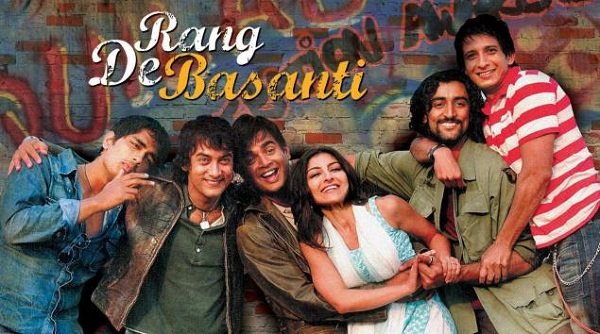 The film Starring: Aamir Khan, R Madhavan, Atul Kulkarni, Kunal Kapoor, Sharman Joshi, Sidharth, and Soha Ali Khan. This one is definitely one hell of a coming-of-age college-based movie, which touched a lot of hearts and had a lot to convey to the audience.
While other college movies typically dealt with various issues in college life, this one did the same, and beyond. If you've had such amazing friends in college, or if you've been part of something big in your college life, this movie would definitely remind you of your college days.
2. Jo Jeeta Wo Sikandar (yr. 1992)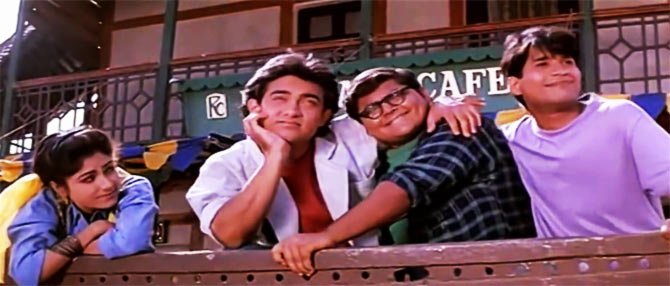 This Aamir Khan movie is a beautiful feel-good film about three friends. The film stars Aamir Khan, Ayesha Jhulka, Deepak Tijori, Pooja Bedi, Mamik Singh & Kulbhushan Kharbanda in the lead roles. In the end, it all came down to a cycle race that won the day for Aamir Khan and his gang.
1. 3 Idiots (yr. 2009)
This one is for all those hostel boys in the engineering colleges played by Aamir Khan, R Madhavan, and Sharman Joshi Based on Chetan Bhagat's novel Five Point Someone., 3 Idiots is a must-watch when it comes to Bollywood movies based on college life.
It is one of the greatest movies ever made in Hindi. The film sent out strong messages on the Indian educational system- highlighting college ragging, obsession with high grades, and the dangerous repercussions of parental pressure on today's college-going kids.
The Above Mentioned 20 Hindi Movies Depicting College Life are Totaly Evergreen Bollywood Movies
Read⇒Top 5 Best Friendship Bollywood Movies Must Watch
Plan to watch any of these entertaining movies soon? Do you want us to add anything to this list?
Leave your suggestions in the comments box.