This lockdown gave us a lot of spare time to kill and we had a lot of games to our rescue. From complex battle action games to simple games like Ludo, our phones became our best friends and so did these games. These games give us all a bunch of gaming friends who literally become a family. Ludo is one game that can be played indoors and is so relaxing and so much fun. And playing it digitally is the icing on the cake here. No distance is long when you have your phones with you. You can now play Ludo with your loved ones, family, and friends online. All thanks to the amazing technology today. Also, on a factual note, Ludo has been one of the most played games on the Internet this year. Read more to know about the best ludo apps.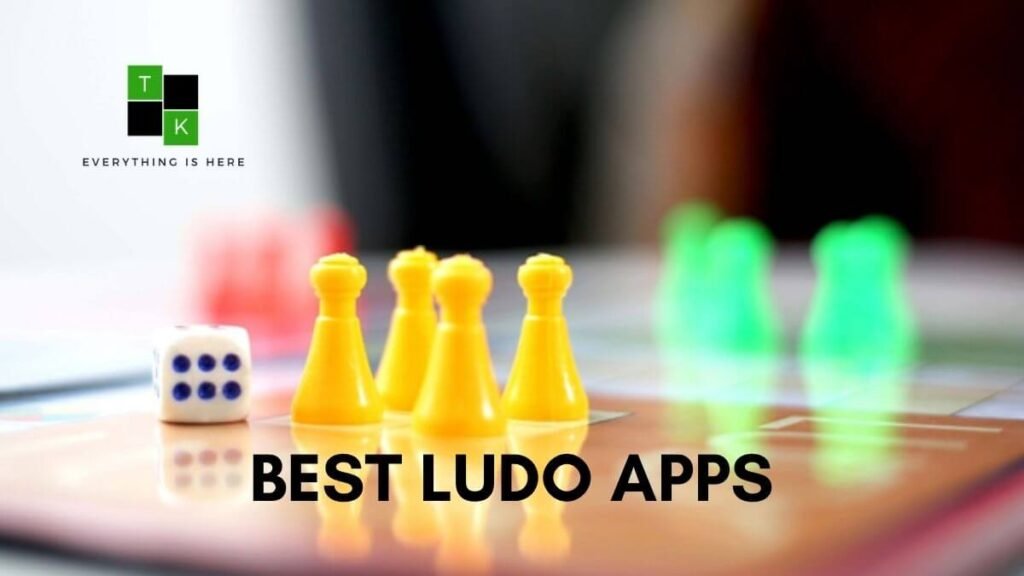 Ludo Apps: Reasons For The Massive Popularity
BRINGS PEOPLE OF ALL AGE GROUPS TOGETHER: Ludo is one game that is so versatile and so easy to play without any complexities that people of all age groups able to play it. There is no barrier of age in Ludo. From kids to old people, there is no generation that is not a fan of this amazing game.
IT IS A MULTIPLAYER GAME: Ludo is a game that can be played by four to six players at a single time, depending on the app you are playing in. Click here to check the best ludo apps, you can check online and then check their reviews as well on the app store.
CONNECTED OVER CALL: The cherry on the top is that your fun doubles up since you can be connected with your fellow players over a call, making the game even more exciting.
THE RULES ARE PRETTY SIMPLE: I guess there is no doubt about the fact that this is hands down the simplest game ever. So understandable and zero complexity. Even if you have never played this game, you will take hardly five minutes to understand and figure out how to play the game.
CAN BE PLAYED ANYTIME AND ANYWHERE: The ease of playing this game anytime and anywhere has its own charm. The game-play is so hassle-free and doesn't demand any extra effort. It is one game that can be played even during breaks in college and office to kill time or feel that childhood nostalgia all over again.
NO FIXED ALGORITHM KEEPS THE SUSPENSE: The algorithm Ludo game apps use is not very constant, making it boring for the players or predictable at all. The changing algorithm keeps the suspense and fun of playing the game on always. Also, one more specialty of this simple game is that it is mostly free of any hacks. You can never run out of excitement and nail-biting experiences when you are playing this game.
A WIDE NUMBER OF THEMES ARE AVAILABLE: The Ludo apps have been quite creative lately. They come up with a number of themes making it look attractive and increasing engagement. A lot of efforts are being put into it that there are a large number of options are provided to the players when it comes to themes. As and when you clear different levels, you are provided with changing themes. Also, not to forget the aesthetic value it provides to the game.
So, how to find the best ludo game on your app store? The answer is quite simple. Follow these steps:
Look for the star ratings under the app. The more stars the better the app is. If you install a game that has low starts, this means either the performance of the game is not up to the mark or there are some other issues.
Read the reviews given by other people. Reading reviews will help you in making the right decision. People usually write their experience with the game, if the majority of the population has a good experience, then the game is worth installing.
Read the description of the game, this will tell you about all the features that the game comes with and it also tells you about the updates and fixes performed by the developers.
In the app store, you can also check whether this game was recommended by the store or not. If it is, the chances are the game is good and many people have left positive reviews. This saves a lot of time when looking for a top ludo game.
From board game to mobile app ludo game has come a long way. Now, you can enjoy yourself with your friends and family from anywhere. So, what are you waiting for download the best ludo game now!
Read also: Amazon Fab Phones Fest Check All Offer Details Great Discount