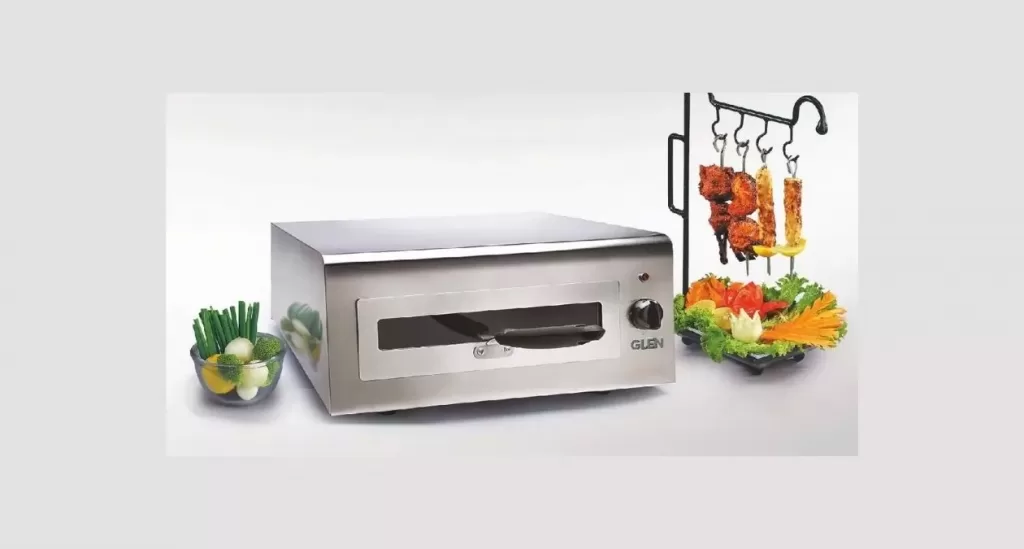 Best Electric Tandoor India Under 5000
Many times you also feel that I wish you could make tandoori chicken at home like a restaurant. If you want to prepare delicious tandoori chicken at home, then you will need an electric tandoor for this, which will help you to prepare delicious tandoori dishes at home. Let us tell you about some such electric tandoor which can be bought online at an affordable price.
Wellberg Electric Tandoor
The Wellberg Electric Tandoor comes with a grill, magic cloth, 4 skewers, a pair of gloves, a pizza cutter, and a recipe book. The product is used to prepare food items like Pizza, Grilled Chicken or Fish, Tikka, Naan, Tandoori Roti, Fries, etc. The cooking tray is heat resistant and the outside body is shockproof. Its handle is comfortable to use. It has a hard glass window so that one can keep an eye on the things being cooked in the electric tandoor. One can taste oil-free tandoori and grilled food in it. This allows for instant defrosting of frozen foods. The online price of Wellberg Electric Tandoor is Rs 2,699.
Mini Chef Electric Tandoor
The Mini Chef Electric Tandoor (MINI CHEF ELECTRIC TANDOOR) comes with non-magnetic heating elements for heating the food. This electric tandoor has toughened glass windows. Also, this product is made of cast iron. It is clean and easy to use. The good thing is that the product is shockproof and does not require any preheating before storing the food in the tandoor. The product can be used not only for grilling meat but also for defrosting food, baking biscuits, rollover eclairs, and toasted bread. It provides a faster solution than ovens and microwaves. It is economical to use. The online price of MINI CHEF ELECTRIC TANDOOR is Rs 3,990.
Glen Electric Tandoor 5014
Glen Electric Tandoor 5014 (GLEN ELECTRIC TANDOOR 5014) Electric Tandoor is easy to use. It is made of high-quality stainless steel, which allows for healthy cooking within the home. The heat selections are provided in the tandoor, which keeps the original taste of the food crisp and juicy. This product is also energy efficient. This product also comes with a handy slide tray with a viewing window. It also gets a cool-touch handle to hold the tray. It also gets a stainless steel wire rack to store the grilled food. In this, selector knobs also allow users to control the cooking. This product works on 1100W. The online price of Glen Electric Tandoor 5014 Electric Tandoor is Rs 4,488. The company also offers a 2-year warranty on this product.