Learn to Create Amazon Affiliates WordPress Website
These days affiliate marketing gained more popularity. It is very good for those who want to earn money in an easy way. The way goes much easier if you're a blogger or run a blog website. Learn to create Amazon affiliates WordPress Website using Woocommerce:—
What is Affiliate Marketing?
Affiliate marketing is a kind of online marketing in which people promote other products, and earn small commissions when someone purchases a product. So today we'll know about Amazon Affiliate and an Affiliate website.
As we know that Amazon is the world's largest e-commerce company. Aand It also provides Associates program for affiliate marketing. The Amazon Associate Program is one of the most friendly affiliate programs for beginners, who are new to this field. And it is more friendly and easier for those who run a blog website with WordPress. To turn your blog website into an affiliate website you'll need to install WooCommerce Plugin.
Benefits of Affiliate Marketing
You don't have to worry about developing products yourself, setting up a warehouse for storing products and shipping them, and more things.
Creating an affiliate site is cheaper and simple.
Many affiliate programs are available.
If you do it right and invest some time it can become a good passive income source.
How to Join Amazon Associates Program?
To join the Amazon Associates program follow instructions:
Step 1: Visit the affiliate program home page, and click

'Join Now for Free'

.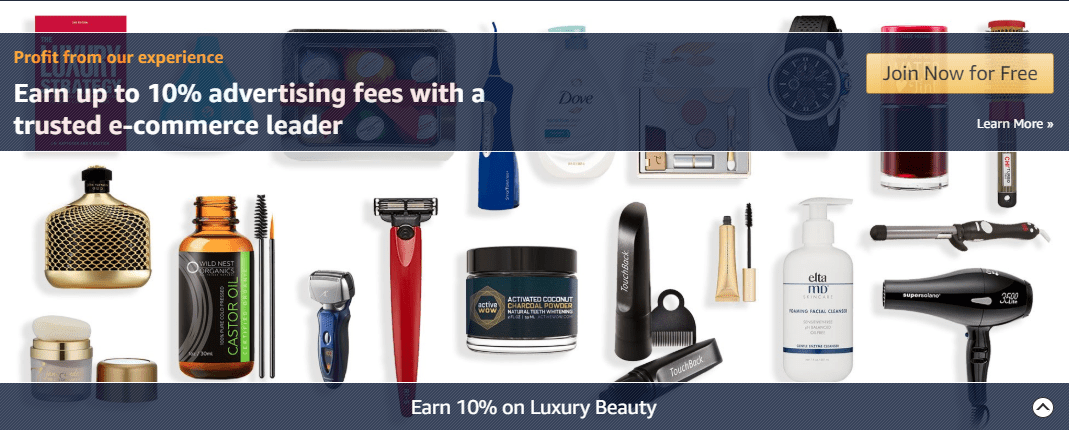 Sign in to

your Amazon account or

create

and

verify

your information.
It'll take you to a

new page

where you'll have to "select your address".
Step 2: add your

Website URL

using the Enter Your Website(s) field and click

"Add"

.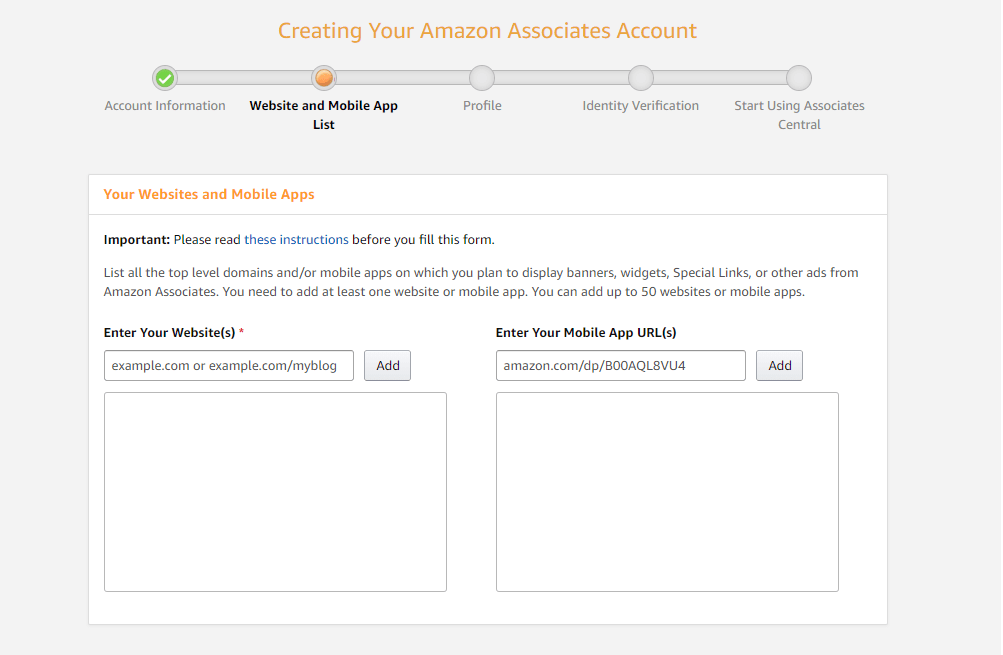 Step 3: scroll down and select

"No"

 and click on

"Confirm"

.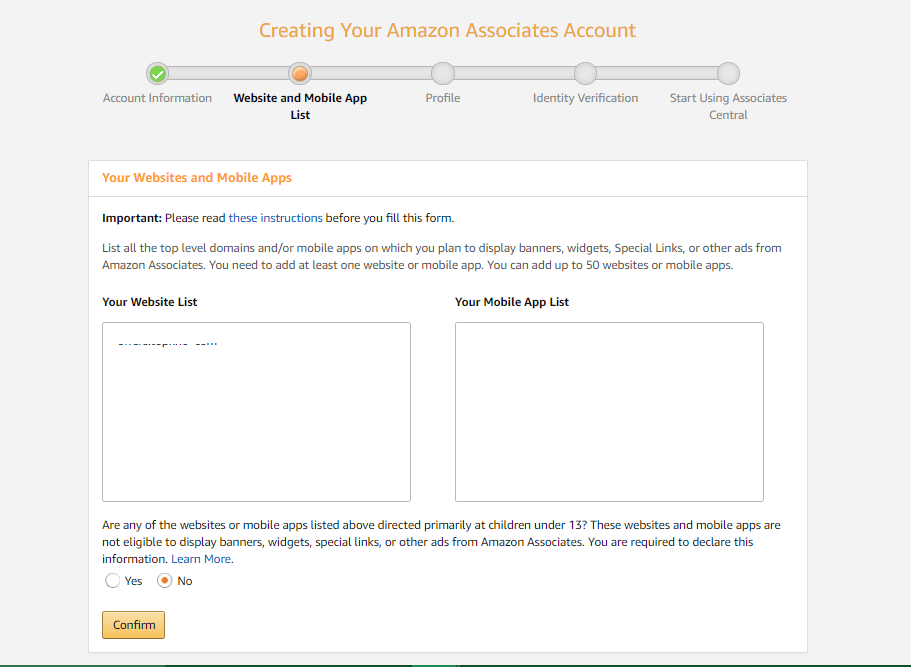 Step 4: fill out your basic details for your profile which includes creating Associates Store ID, entering some information about your website, and choosing what kinds of products you're interested in promoting.
Scroll down the page and fill some more info about your website

traffic and monetization

and click

"Next"

.
Step 5: you'll need to verify your account using your

contact number

and

check to agree

to the terms and conditions and click

"Finish"

.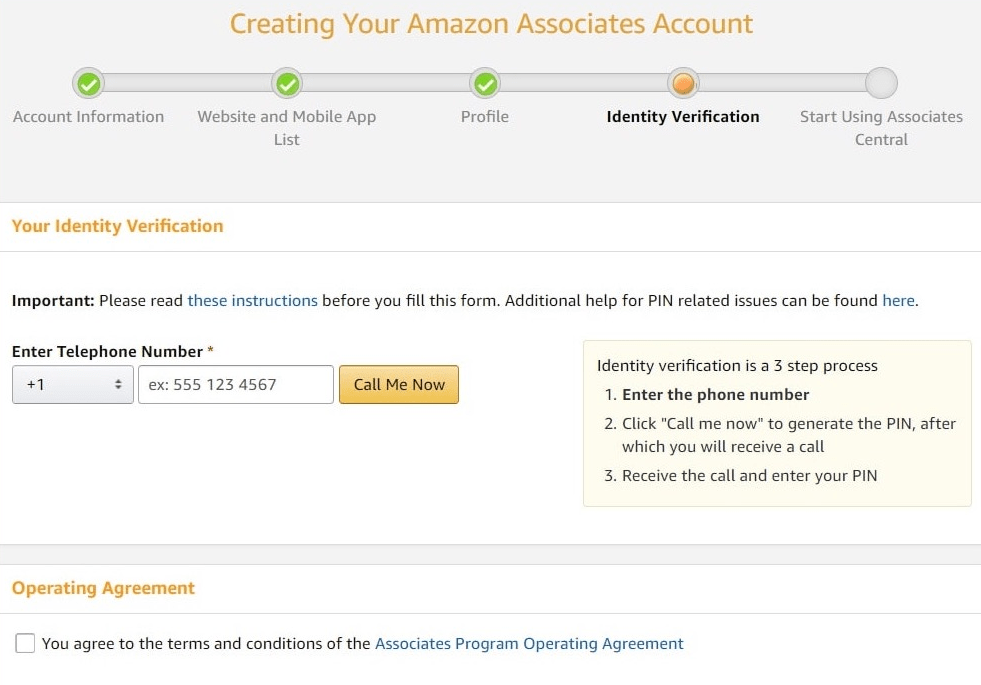 You have successfully joined Amazon Affiliate Program. You can submit Payment and Tax Information use the buttons below or you can do it later.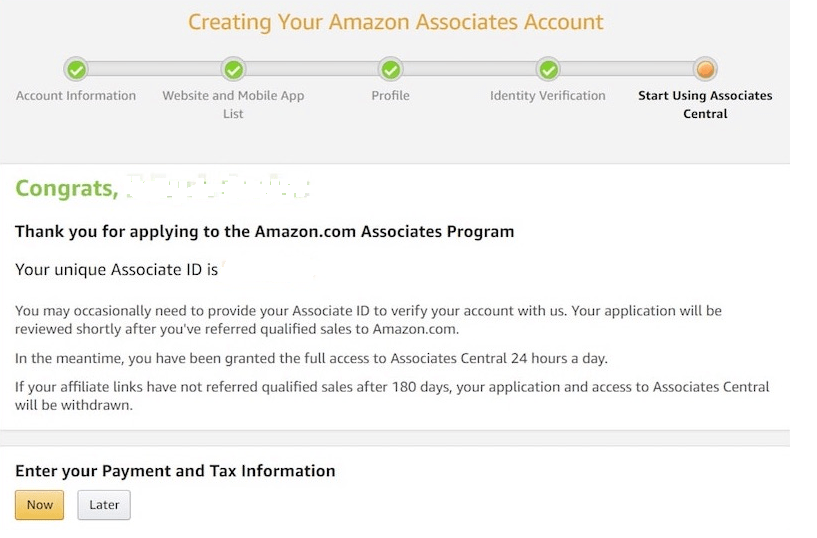 Setting Up an Amazon Affiliate Site using Woocommerce
Create Amazon Affiliates WordPress Website using WooCommerce
Now its time to set up an Affiliate website.
Assuming you have a WordPress website if not then read our guide "How To Use WordPress, WordPress Tutorial/Guide, Start WordPress Blogs". Now You'll only need the free WooCommerce plugin. This is a No.1 e-commerce plugin for WordPress users who want to set up any kind of e-commerce website or Affiliate website.
So let's start
Step 1: Click here to download the plugin. Now

install and activate

this plugin on your site.
If you don't know how to install a WordPress Plugin please read our guide —How To Install Plugin On WordPress- Step By Step Guide.
Step 2: Click on

Plugins

 on WordPress Dashboard and click "Run the Setup Wizard".

It'll take you to the new page where you'll have to fill up the

required information

for

configuring

your store and getting you

started

quickly.
Follow the instruction available on your computer screen and configure your store.
Create Amazon Affiliates WordPress Website & Add Products
After Joining Amazon Affiliate Programs, Creating and setting your Affiliate Website its time to add products to the website.
Go back to Amazon Affiliate Program

Home Page

, and Sing In. Your Dashboard will look like as shown in below screenshot.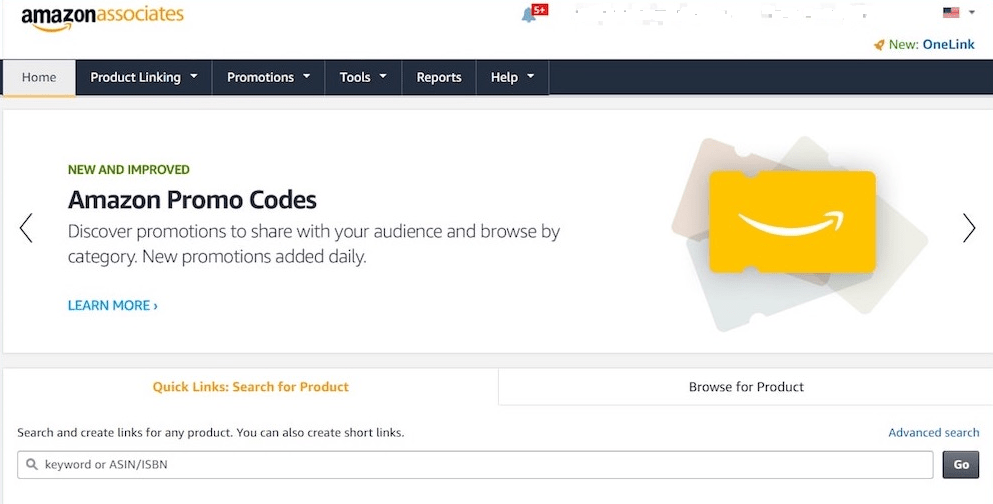 Using the Search for Product or

Browse for Product

fields find your first affiliate product now. You should always try to find something that fits your blog's niche. For this tutorial, I searched for

SEO tips

.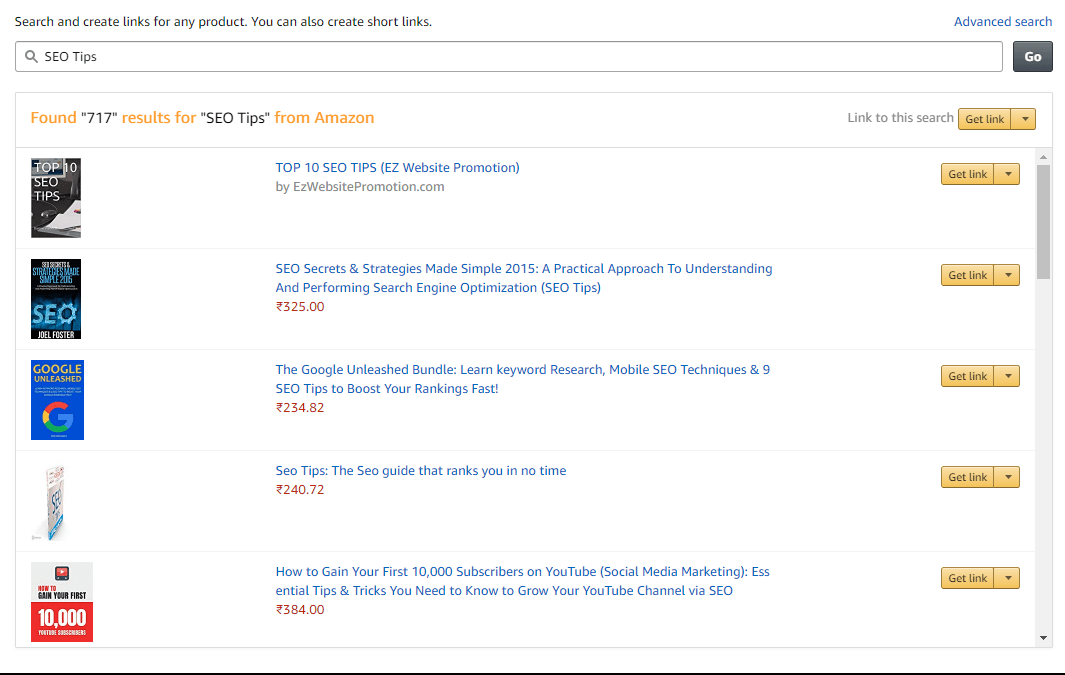 Choose a product and click the arrow next to its Get link button. A popup will open with a link you can copy. You can copy this link.
Now, go back to your website's dashboard, and create a product by selecting

Products > Add New

.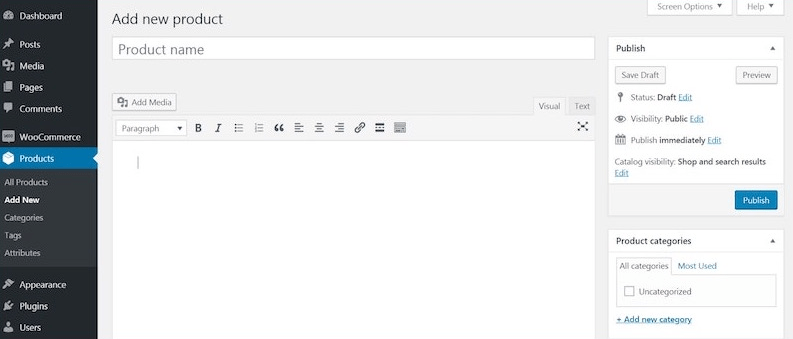 Now add a title and description for the product, and upload an image. Then, scroll down to the section labeled Product data.
Next, scroll down the page to the section labeled Product data.
Product data —using the

drop-down menu

, select External/Affiliate product.
Now

paste

your

affiliate link

from Amazon into the Product URL box.
You can also add Price. But I'll suggest you don't add price because of product price changes regularly.

Now save

.
Once you saved the product, visitors on your website will be able to click on it and will redirect to the relevant Amazon page.
See the below screenshot.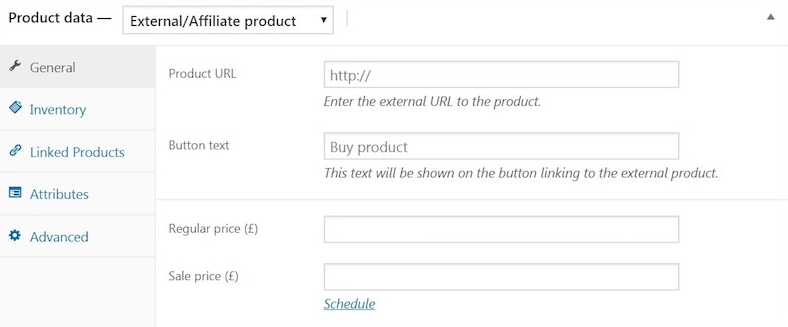 That's it! You have done everything successfully. You can also use affiliate links elsewhere on your site, such as within blog posts. Just copy the product link shorten the URL and link in any post or page.
Tips: For more engagement with your website must share your posts on social networks.
READ⇒Share WordPress Posts On Social Media Without Using Plugin, Uses IFTTT